Professional Therapy Associates
Presents:
An Evening with Service Dogs!
Free for families!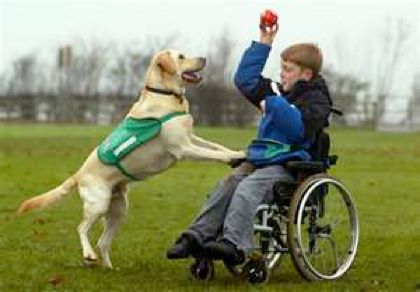 Come spend time with these trained service dogs and watch them as they perform tricks, stunts, and even play the piano!
Friday, March 23, 2012
7:00 pm arrival
Please sign up by March 19th
Therapists will be present during the program
to assist with any needs.
In order for the program to be successful, a minimum of 10 children must sign up.
Parents must remain in the building during the event.